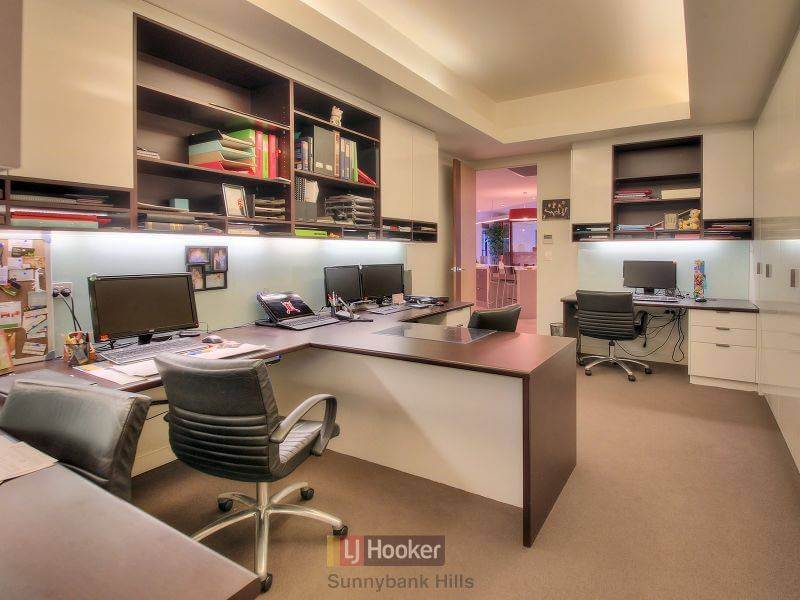 It doesn't take long for clutter to take over in the home office. And if you don't have much room to begin with, this can quickly result in quite the chaotic workspace.
Luckily, simple storage solutions can resolve disorder efficiently. Help put the order back in your house with these home office storage ideas for small spaces.
Keep it simple
To optimise your home office room, you might need to rethink the space. If you're not working with much room, your home office shouldn't be overcrowded. Get rid of the unnecessary office supplies and bulky equipment, and swap them out for simpler designs.
This is also the perfect opportunity to sort through your things and minimise the clutter. Anything not strictly home office should make its way back to the appropriate room.
Simplicity makes for the most efficient working space.
Choose versatile furniture
When choosing the furniture and décor for your home office, pick options that will suit a restricted space area. A snazzy corner office desk may boast plenty of worktop room, but it might take up every inch of available space.
Look for a compact desk with built-in drawers and overhead storage, and choose a chair that's ergonomic yet doesn't dominate a great amount of space. Fixed wall shelving is a saviour for freeing up the floor area.
Top tip: Rearrange the furniture in your home office to best maximise the space. It might be worth dismantling a towering cupboard or sizable shelving unit to open up the space.
Invest in custom office cabinets
The smartest solution for creating storage in a small office is to install practical office storage cabinets. If you don't have much room, clunky filing cabinets and desks will only add to the disorder. Invest in a custom office cabinet or desk made specifically to utilise your space.
This is an affordable solution that allows you to have the home office exactly how you want it.
If you'd like to maximise your home office space with custom office cabinets, A & T Cabinet Makers can design and install office storage cabinets tailored for your space. Get in touch with our team of professionals today.