Leading Cabinet Makers in Brisbane Creating Beautiful Kitchens for Over 40 Years
We understand that your kitchen is the heart of the home. You want a practical work space but also somewhere to come together and create memories with your loved ones.
We can look after your new kitchen from concept to completion, including all aspects of design, manufacturing, and installation.
Based in South-East QLD, A & T Cabinet Makers is a family owned and operated business with over 40 years industry experience. We offer free measure and quotes with custom designs to suit your space. We manufacture in house, by qualified tradespeople, to ensure high quality workmanship. All of our cabinet work is made to measure. Visiting our showroom you will have a full range of products and finishes to touch and feel. Our in house designer will work with you, on your design, to optimize functionality of your cabinet work based around your households needs.
If you are after a kitchen renovation, we are happy to come out and offer a free quote and design. We cater to a range of budgets, from simple designs through to high-end cabinet work.
We are also happy to work with you for your new build. In addition to kitchens, we create quality custom made vanity and laundry cabinets, as-well-as TV units, bar areas, outdoor BBQs, study areas, walk-in-robes and much more. Please call our office to make a time to meet with our design team, we would be more than happy to help.

Our Process
A & T Cabinet Makers have 6 solid steps involved in our process of cabinet making, mapped out from the initial concept to completion. Whether you're looking for a stylish new cabinet to be fitted out in the kitchen, bathroom, laundry or elsewhere in the home, A & T can customise a cabinet to suit your style, space and needs. If you're looking for kitchen cabinetmakers or bathroom cabinetmakers in Brisbane, there's only one name to remember.
The first step in our kitchen design process is for Alex to come out and give you an obligation free quote for your kitchen renovation/build in Brisbane or on the Gold Coast. Alex will make a time to come to your home. During this time the kitchen is measured, your new kitchen needs are discussed and we will offer you a tailored design to suit your families lifestyle. Our kitchen designers will send you a quote and a floor plan of what was discussed.
If you are happy to proceed with the quote we will arrange for you to come into our showroom and have an appointment with our colour consultant who will be able to guide you through the selection process with the added bonus of seeing your kitchen in 3D on the computer. This is great for visualising how your kitchen renovation will end up looking. We also arrange a deposit to proceed with the work. We don't start a job until we know you are absolutely happy with everything.
Once all plans and specifications are signed off we put the job into production. At this stage it goes through to the foreman to have the cutting lists created and the materials for your job are ordered. The entire kitchen is manufactured within our factory by our cabinet makers who pay attention to every detail. The kitchen is put together and we have the foreman review the job before it is loaded into the truck for delivery.
A week or so in advance you will receive a call to book in the installation of your new kitchen makeovers. At that time you can arrange to clear out your cupboards and have the old kitchen removed (or we can do it for you). You would also arrange to have any preparation done to the utilities in the area such as plumbing and electrical, etc. This can also be arranged by us.
On the day of installation we arrive early in the morning. If you have chosen for us to remove the old kitchen and arrange the tradespeople, we would have them come in at this time to remove and do the prep work required. We install your kitchen in one day. You would then have your tradespeople come back to re-connect. And voila – your kitchen renovation.
Stone Tops & Glass Splashbacks
If you are having stone tops and glass splash backs, the process does lengthen. The stone people come to template after the kitchen has been installed. They will return a week later to install the stone tops. Then you would arrange the trade's people to come in and re-connect all of your appliances. If you are having glass splash backs, these are measured once the stone is in. And they will return within two (2) weeks to install the splash backs.
Our Cabinet Gallery
Don't just take our word on how beautiful our custom cabinets are; our gallery of work highlights various cabinet projects we have accomplished, from start to finish. As trusted cabinet makers in Gold Coast, we can help you achieve a fresh new look for the kitchen, bathroom or laundry.
Want to renovate your outdoors into an entertainment area? Have a walk-in-wardrobe dream idea in mind? We can also work with you to transform any space in your home with cabinets that are both functional and stylish.
Our gallery displays some of our custom cabinets, manufactured and installed for kitchens, bathrooms, laundries and more. We aim to impress with beautiful and practical designs that suit every space and style. Our custom cabinets add value in both the look and practicality of the home.
If you're looking for local kitchen cabinetmakers, living room cabinets, office cabinets or bathroom cabinet makers, our gallery provides an idea of who we are and the type of work we can create for your home.
Stuck for design ideas? Browse through our gallery photos for inspiration on how you could transform or renovate your own home's space and create the design look of your dreams.
If you'd like to chat more with us about an idea you have, or a look in the gallery you love, get in touch with our talented team of cabinet makers in Brisbane today.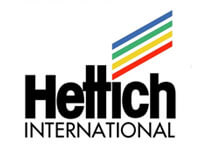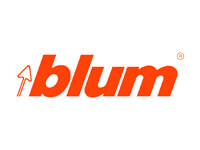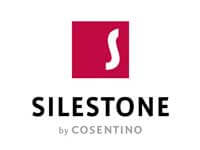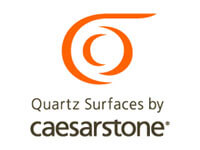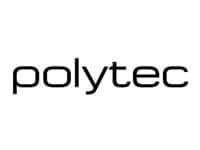 Thanks for making the whole kitchen renovation easy for us from design to installation. Everyone we have dealt with was fantastic. Here are some photos of the befores and the (almost) finished kitchen (just blinds & decor to go).

Nigel and Caroline
Kitchen looks great!!! It is very well constructed and I think the colours look good and I can't wait to get the tops on. Thanks for everything.

Lee Solomon
During my 40 years involvement with the building industry, in both design and construction, I have found few companies that match the efficiency of A & T Cabinet Makers. Their staff, at every level, have provided exceptional service, including their attention to detail, whether this involved the planning, scheduling, production or installation of the cabinets. Further their follow-up has also been carried out with a friendly and courteous manner. I can recommend their services to anyone.

Tony Hughes, Architect and Registered Builder
The whole team at A&T have been efficient and so helpful throughout our kitchen renovation process. When we visited the showroom we had very few ideas of what we wanted. Sky-Lee took the time to re-configure our floor plan so as to make the best use of space and helped with choosing finishes and colours. The whole process from start to finish ran smoothly and we are delighted with the finished product. We would not hesitate to recommend A&T to anyone. Thanks A&T!

Clare & Adrian
Kitchen Display and Showroom
Monday – Friday
7am – 3pm
Saturday/Sunday | Closed