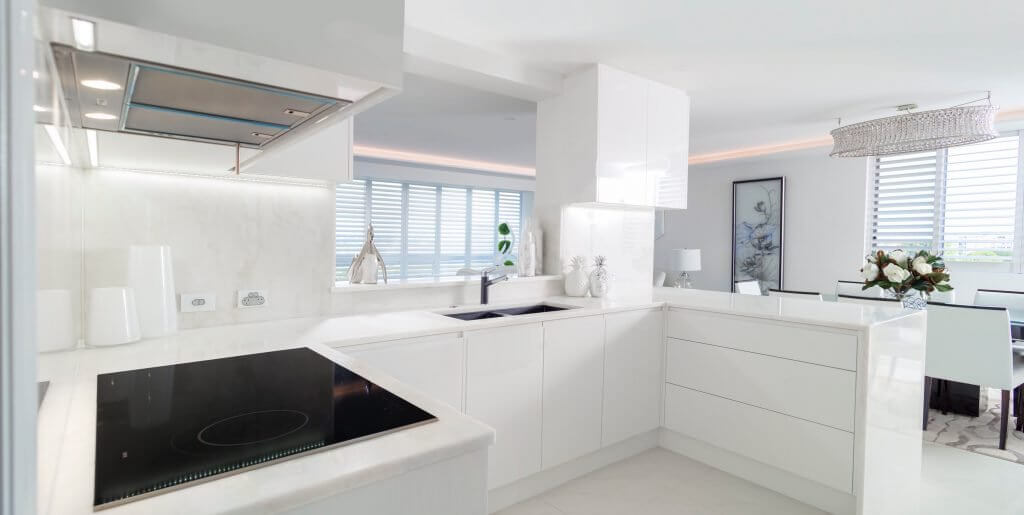 The white kitchen look used to dominate interior design trends. Characterised by floor-to-ceiling layers of snowy hues, this style offers seamless uniformity – think white tiles, white benchtops, and white kitchen cabinets. The white-on-white kitchen trend is still popular, but that doesn't mean there aren't other ways to decorate a kitchen.
Join us as we explore how to take this classic look to the next level. We'll also delve into other kitchen décor styles if you're looking for fresh design ideas.
White Kitchens Done Right
There's a fine line between chic minimalism and boring blandness where white kitchens are concerned. Regardless of your kitchen's size, the devil is in the detail when it comes to this décor trend. Consider using these techniques to make your white kitchen stand out from the crowd.
Contrasting Textures
Instead of decorating your entire kitchen in matching colours and materials, incorporate different textures to create a contrasting effect.
Metallic Accents
Fitting copper or gold handles to a white kitchen cabinet is an easy way to break up the blandness of a monochrome kitchen.
Fancy Flooring
Opting for colourful flooring materials will keep your kitchen from becoming overwhelmed with white. From bright tiles to dark timber, there are plenty of colourful flooring options to choose from.
What to Try Instead of White on White Kitchens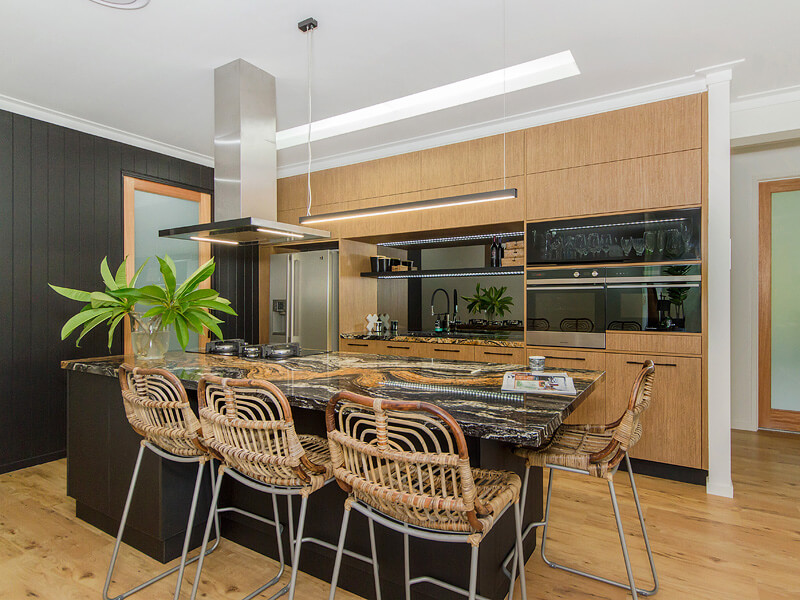 If you're officially over the white-on-white kitchen look, these recent design trends offer stylish alternatives.
Dark Kitchen Cabinets
Kitchen cabinets painted in shades of dark navy, green, and even black are all the rage these days. You'll be amazed at how luxurious your kitchen will feel when coated with darker colours.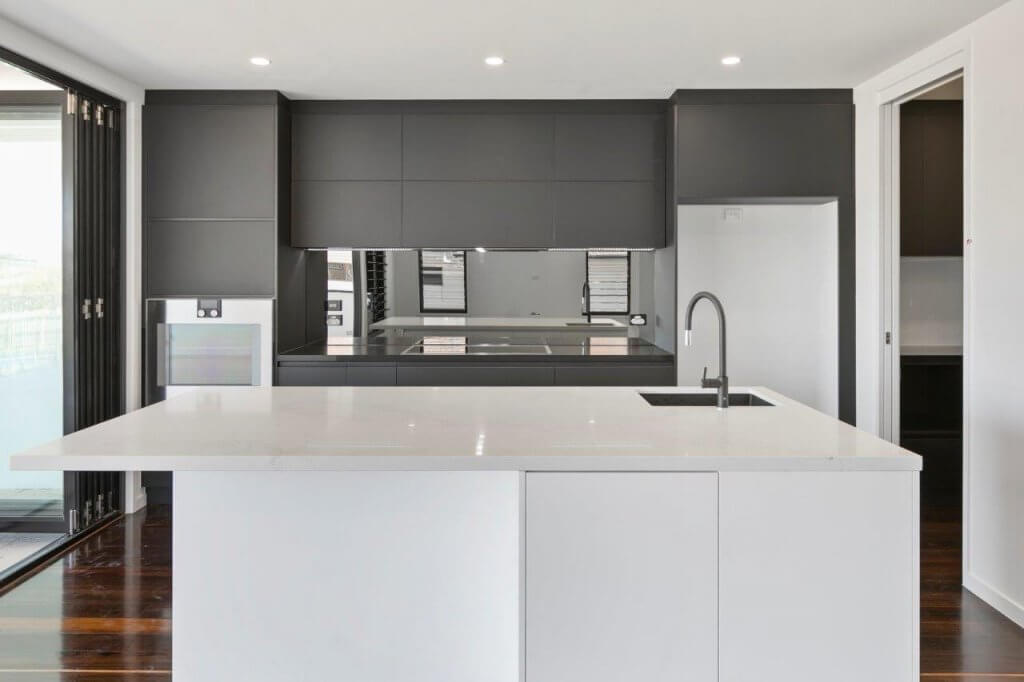 Unpolished Textures
Smooth marble benchtops and glossy tiled walls may be tempting, but don't be afraid of rougher materials. Textures like untreated timber and rough brick will give your kitchen more character.
Pops of Colour
If you're aiming for the opposite of an all-white kitchen, opt for bright splashes of colour. You could pick out a bright blue fridge, install colourful tiles, or create a feature wall.
Whether you love traditional all-white kitchens or you're hoping to create a more contemporary look, A&T Cabinet Makers can craft the kitchen of your dreams. Contact us to request a quote today.